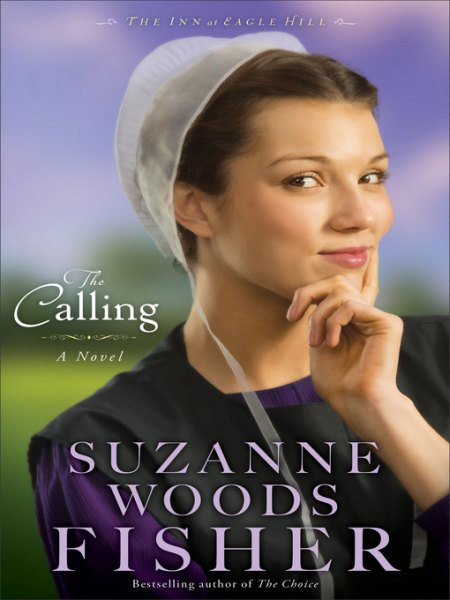 This week reference assistant Lalu bakes Braided Bread & Savory Buns inspired by the Amish fiction "The Calling" by Suzanne Woods Fisher.
THE BOOK
The Calling, #2 in "The Inn at Eagle Hill" series by Suzanne Woods Fisher is about Bethany who grows beyond being a heartbroken young woman into one of strength as she helps the poor and downtrodden, in turn bringing out the best in herself.
Check out the eBook with Overdrive here or the Book here.
After seeing the amount of work for a slice of bread, I - like Rusty, the wayward girl Bethany meets at the soup kitchen - wondered:
Why don't you just buy a loaf of Wonder bread from the store?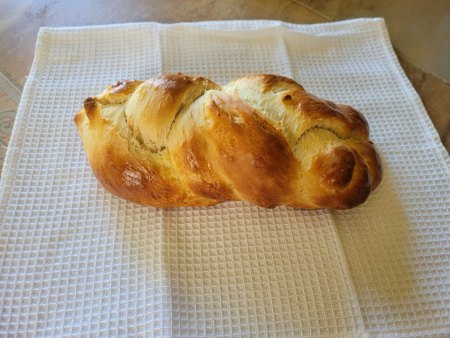 Later today, after you eat a piece of this bread right out of the oven, with butter melting on it, I'll ask you the same question.
And if what you're really asking is: Why would anyone bother to go to all this work?
I love to bake bread.
I love to cook from scratch.
That was Bethany's answer. And that motivated me to give the homemade bread a try.
Ruling out all my inhibitions I also baked a bread – yes, cooked from scratch.
I followed this Recipe.
And then, from the book, I followed these kneading tips for a beginner from Bethany:
Knead dough by folding it, and then pressing the heel of your hand into the fold releasing the yeast into the flour, water, and salt.

The dough is going to be sticky to start with, but keep kneading and it will get better, if it's too sticky, dust it with a little more flour.

It's not ready until it's not sticky. It should seem like a smooth firm ball. If you poke it, the hole fills in.When the ball is elastic, but doesn't stick at all, let it rise for a few hours.

Pound the air out of it, knead some more, let it rise again and bake.
I let my creativity flow, and made these Savory Buns using left over Ground Beef Filling.
Use the same recipe as above for the dough.
Divide and roll out each piece into a 3-3.5 inches circle.
Place 1 table spoon of filling in the center, close the dough tight to shape a ball.
Bake at 350 degrees for 20 minutes or until golden brown.
Enjoy with a cup of Masala Chai.