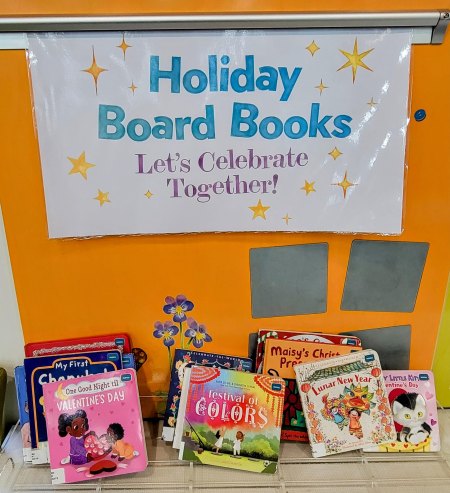 Des Plaines is a uniquely diverse community and the library tries to reflect that in our collections.
We now have a new collection to help our youngest patrons celebrate their rich cultural heritages.
Drum roll, please...
Introducing "Holiday Board Books-Let's Celebrate Together!"
Each month board books (perfect for little hands and dribbly mouths) will be switched up according to what holidays are coming up.