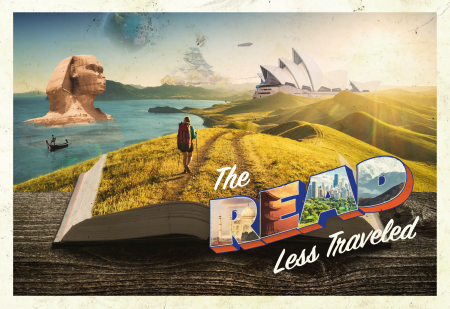 The Readers' Services team is so excited to announce the theme for our 2022 Winter Reading initiative...The Read Less Traveled!
What does that mean?
A "read less traveled" is a book that transports you to a new place, country, or culture.
Reading translated works and international authors is a great way to learn about other cultures—and maybe even discover a favorite new author.
We can't wait to hear about the new books and authors you discover!
So, how can you participate?