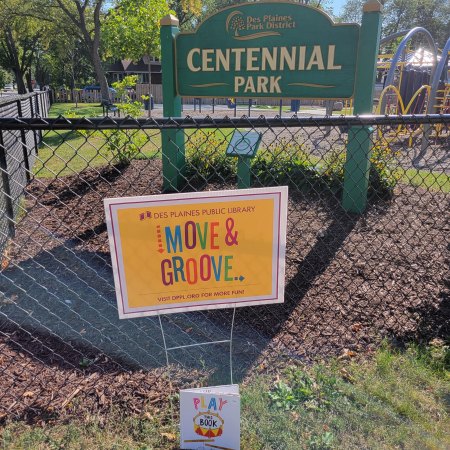 This week join us at Centennial Park in Des Plaines.
We've brought our (not so) musical talent and Play This Book by Jessica Young and Daniel Wiseman .
You can try out our chalk course and then play the musical instruments that are here in the park!
The DPPL band needs a hand!
Can you join our marching band?