A collection of eBooks on health & medicine.
Information on 650,000 U.S. physicians and dentists.
---
In the news... The U.S. Food and Drug Administration (FDA) has taken two steps to make it easier for certain groups of Americans to get COVID-19 vaccine booster shots.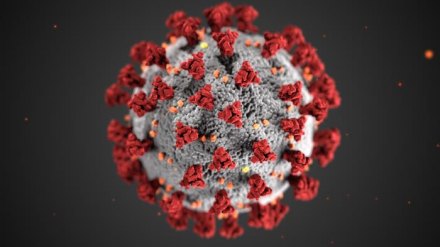 On Wednesday, the FDA authorized, for eligible individuals, booster shots from Moderna and Johnson & Johnson, and the so-called "mix and match" method of administering vaccines as boosters.
--------------------------------------------------
Still on the fence about getting vaccinated? Check out getvaccineanswers.org.
All Cook County residents 12 years of age or older are eligible to receive COVID-19 vaccine. At this point, children under 18 can receive the Pfizer-BioNTech vaccine only, and must be accompanied by a parent or guardian. Vaccinations are free. This is regardless of insurance or immigration status.
Also, Nearby COVID-19 Vaccination Sites
Closest to Des Plaines, Walk In For Your COVID-19 Vaccine. Or, Schedule It
Cook County Vaccination Centers - myshotcookcounty.com
CCH Arlington Heights Health Center (3250 N. Arlington Heights Blvd., Arlington Heights). Also, 833-308-1988.
Pharmacies (Des Plaines)
Jewel-Osco (1500 Lee St.) Phone: 847-296-7786.
Walgreens (1378 Miner St.) 847-296-3958
Pharmacies near Des Plaines
Wal-Mart (930 Mount Prospect Plaza, Mount Prospect) 847-590-0011
Meijer (1301 Meijer Dr., Rolling Meadows) 847-690-1500
CVS (2648 Dempster St., Park Ridge) 847-298-2802
----------------------------------------
Medicare Open Enrollment Begins
From October 15 through December 7, you can join, switch or drop a Medicare Health Plan or a Medicare Advantage Plan (Part C) with or without drug coverage during these times. Your coverage will begin on January 1, 2022 as long as you have submitted your request by December 7.
More on Booster COVID-19 Shots
More specifically, the FDA actions taken Wednesday amended the emergency use authorizations (EUA) for COVID-19 vaccines, permitting the administration of a single booster dose.
The following individuals may receive a booster of Moderna at least six months after getting their second vaccine shot:
65 years of age and older

18 through 64 years old who are at high risk of severe COVID-19

18-64 with frequent "institutional or occupational exposure" to SARS-CoV-1, the infection that causes COVID-19.
A single booster dose of the Janssen (Johnson & Johnson) vaccine may be given to individuals 18 and older at least two months after the initial one dose.
When Pfizer-BioNTech and Moderna received EUAs from the FDA late in 2020, people were told not to get their second shot from a different pharmaceutical company. However the FDA Wednesday approved use of each of the (three) available COVID-19 vaccines as a "heterologous" (or "mix and match") booster in eligible individuals following primary vaccination with another firm's product.
For example, an individual 18 or older who received the single-dose Janssen (Johnson & Johnson) vaccine has the option of receiving a single booster of any of the current vaccines: Johnson & Johnson, Moderna (half dose), or Pfizer, at least two months after getting the J&J primary vaccinatiion.
Why booster shots? Because after initial COVID-19 vaccinations, antibodies gradually drop, just like with vaccines against other diseases. With that, protection from COVID-19 drops, as well.
COVID-19 Orphans More Than 100,000 Children
Data from a new study published October 7 in Pediatrics shows about 1 out of 500 children in the United States have been orphaned or whose grandparent caregiver had died as a result of COVID-19, according to the federal Centers for Disease Control and Prevention (CDC).
Children of racial and ethnic minorities accounted for 65 percent of those who lost a primary caregiver because of the pandemic. Data from April 1, 2020 through June 30, 2021 suggest that more than 140,000 children under 18 years old in the U.S. lost a parent, custodial grandparent, or grandparent caregiver who gave them a home and basic needs.
Travel
Starting November 8, foreign travelers who have been unable to visit the U.S. since early on in the pandemic can do so as long as they can provide evidence of full vaccination, the White House said.
Americans Eat Too Much Salt, FDA Says
The FDA recently took a step to tackle the amount of salt in the American diet. It released new sodium targets last Wednesday designed to urge food companies to reduce the amount of salt in processed and prepared foods. Such reductions are aimed at cutting the amount of sodium Americans ingest by about 12 percent over the next 2 and a half years.
The average daily intake of sodium in the U.S. is 3,400 mg. That greatly exceeds the federal government's most recent dietary recommendation of a ceiling of 2,300 mg of sodium a day, or about a teaspoon of salt. Heart disease kills an estimated 1,800 people in the U.S. every day. These deaths are connected to many, many years of poor eating habits.
Test Positivity
In Illinois, the preliminary seven-day statewide test positivity has continued to remain under 3 percent, according to Illinois Department of Public Health (IDPH) statistics posted Friday. Case positivity for the period from October 15-21 was 2.0 percent, with test positivity at 2.2 percent (slightly lower than the previous week).
Global Statistics
According to World Health Organization (WHO) statistics posted Friday, there are more than 242.3 million confirmed cases of COVID-19 in the world, and more than 4.92 million confirmed deaths.
The U.S. continues to lead the world in confirmed cases of COVID-19. WHO statistics posted Friday listed more than 44.9 million cases in the U.S., India with more than 34.1 million, and Brazil continues in third place with more than 21.6 million confirmed cases.
Number of Cases in the U.S.
Statistics posted Friday by the federal Centers for Disease Control and Prevention (CDC) show more than 44.7 million cases (more than 87,000 new cases), and more than 720,000 total deaths (nearly 1,400 new deaths).
COVID-19 Vaccinations
Nationwide, more than 190.2 million Americans are fully vaccinated, according to CDC statistics on Oct. 22, and 12 million people have received a booster dose.
In Illinois, more than 15.2 million vaccines have been administered as of midnight, according to Friday's state statistics.
Additional Details About Signing up for Vaccine
Suburbanites can go to vaccine.cookcountyil.gov or phone (833) 308-1988, Cook County's vaccine enrollment help line. Those who cannot leave home to get vaccinated can call that same number. Or, go to: bit.ly/inhomevaccine
Vaccination Sites
A portal on the state's coronavirus website (coronavirus.illinois.gov) lists vaccination locations. You can go to the following sites to try to make an appointment:
Conflicted about getting a shot of vaccine? IDPH has answers to frequently asked vaccine questions.
Testing
The testing center at the Arlington racetrack, 2200 W. Euclid Ave., Arlington Heights, is open from 8 a.m. until 4 p.m., while daily supplies last. IDPH has a list of testing sites.
IDPH COVID-19 news releases will be issued once a week, on Fridays. Data will continue to be updated on the IDPH site Monday through Friday.
Mental Health/Medical Help
Call4Calm connects you to a mental health professional. It's free and anonymous. For English, text talk to 552020. For Spanish, text hablar to 552020.
You also can contact the Illinois Mental Health Collaborative. Call: 1-866-359-7953.
To get help for substance abuse, call: 1-833-2findhelp. Or, go to: helplineil.org
For those with COVID-19 symptoms who don't require in-patient care, there is daily telehealth monitoring. Northern Illinois: 1-866-443-2584... Central Illinois and Rockford: 1-833-673-5669...Southern and west central Illinois (+ Metro East): 1-217-545-5100.
Daily COVID-19 cases and deaths - as of Friday, October 22, 2021
Illinois, IDPH: 1,680,908 total cases (15,131 new confirmed and probable cases since Oct. 15, a drop of more than 500 cases from the previous week). 25,590 deaths, not quite 200 more deaths from the week before). As of Thursday night, Oct. 21, 1,277 individuals were in the hospital with COVID-19, 323 were in the intensive care unit (ICU), and 152 were on ventilators. (This is a drop of almost 175 in the number of hospitalizations since Oct. 15.)
U.S. (since January 21, 2020), as of October 22: CDC: 45,235,796 million cases (78,101 new cases). Total deaths: 731,931 (1,414 new deaths).
Globally as of October 22: WHO: 242,348,657 confirmed cases. 4,927,723 confirmed deaths.
Visit the following sites for additional information about COVID-19 and how to deal with this public health crisis:
-- World Health Organization (WHO)
-- Centers for Disease Control and Prevention (CDC)
-- New England Journal of Medicine (NEJM)
-- Illinois Department of Public Health (IDPH)
-- Cook County Department of Public Health
-- Johns Hopkins University of Medicine
The death toll in Illinois due to vaping remains at five, according to IDPH.
Help try to prevent suicides. Options include:
-- National Suicide Prevention Lifeline: 1-800-273-8255 (24/7)
-- What can you do? The National Institute of Mental Health has details.
-- Veterans Crisis Hotline: 1-800-273-8255
Find out about the opioid crisis.
Considering a career in health? Take a look at Oakton Community College.
Oakton also has Continuing Education for Health Professionals (CEHP).