Please note: Locations in and near Des Plaines where you can get tested for COVID-19 include:
Holy Family Plaza Pharmacy, Des Plaines. 1400 E. Golf Rd., #101. Call: 847-296-1400. 10:30 a.m.-5 p.m. Monday-Friday. 9:30 a.m.-1 p.m. Saturday. Patients should make an appointment and upload all required documents. Without insurance, cost is $25 for rapid response test, $125 for PCR.
Advocate Medical Group Immediate Care Center, Des Plaines, 77 W. Rand Rd. (near Rand and Central roads). Walk in if have symptoms. If asymptomatic, make an appointment. 847-298-0310. 8 a.m.-8 p.m., Monday-Friday. 8 a.m.-4 p.m. Saturday & Sunday.
Flick Park Field House, 3600 Glenview Rd., Glenview. Monday-Friday, 9:30 a.m.-6 p.m. and Saturday 9 a.m.-2 p.m. Free. By appointment only.
NorthShore Immediate Care, 1535 Ellinwood St., Des Plaines (just east of the library at Ellinwood and Pearson). Walk-in. Call before coming: 224-364-2273. Need not be a NorthShore University HealthSystem patient. Symptoms or not, can go to any NorthShore location for a test. On Ellinwood: 9 a.m.-6:45 p.m. Monday-Friday and 8 a.m.-4:45 p.m. Saturday-Sunday.
Walgreens, 1378 Miner St., Des Plaines. Call: 847-296-3958. Appointments must be made online: walgreens.com/covid19testing
Northwest Community Healthcare, Mount Prospect Immediate Care Center, 199 W. Rand Rd. Appointments required. Call: 847-618-5400.
Physicians Immediate Care, 123 S. Northwest Hwy., Park Ridge. Call: 224-585-7000. 8 a.m.-8 p.m. Monday-Friday. 8 a.m.-4 p.m. Saturday-Sunday. Other locations in this area.
CVS, 2648 Dempster St., Park Ridge. By appointment only. cvs.com. Call: 847-298-2802.
Arlington Heights Health Center (part of Cook County Health), 3250 N. Arlington Heights Rd., Arlington Heights. Drive-up testing in parking lot. To make an appointment, call: 312-864-2749. 8:30 a.m.-5:30 p.m., Monday-Saturday.
Meijer, 1301 Meijer Dr., Rolling Meadows. Appointment required.
Chicago--Northeastern Illinois University, 5500 N. St. Louis Ave. (part of University of Illinois SHIELD saliva test sites, partnering with Illinois Department of Public Health (IDPH)). Open to all, symptoms or not. Appointments not required. But to make one, use agency code df5brbrj. At Northeastern: 9 a.m.-12noon Monday & Wednesday, 2-5 p.m. Tuesday & Thursday.
Supports the information needs of patients and fosters an overall understanding of health-related topics & provides content covering all key areas of health and wellness - from mainstream medicine to the many perspectives of complementary and holistic medicine.
A collection of eBooks on health & medicine.
Information on 650,000 U.S. physicians and dentists.
------------------------------------------------------------------------------------------
In the news... With the Monkeypox vaccine continuing to be in short supply, the federal Food and Drug Administration (FDA) has approved a plan to make the most of it by changing the way the vaccine is administered.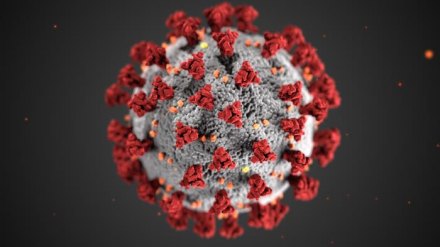 As a result of Tuesday's announcement, the JYNNEOS vaccine now can be given between layers of skin -- an intradermal injection. That's instead of the current procedure of injecting vaccine into the fat. This way, only a fifth of the full dose is needed for each individual.
Another federal agency, the Centers for Disease Control and Prevention (CDC) reported Monday a total of nearly 9,500 cases, compared to more than 7,500 on Friday.
The administration of President Joe Biden recently declared the outbreak of Monkeypox a public health emergency in the U.S., which leads the world in the number of cases. The World Health Organization (WHO) declared the fast-spreading Monkeypox a global public health crisis on July 23.
More on Other Monkeypox-Related Declarations
Rrecently the governors of New York and California -- whose states have the highest case totals of Monkeypox (1,862 and 826, respectively) -- have declared it an emergency. New York City and San Francisco are among the cities that have done the same.
Illinois, previously in third place among states, but still in the top ten, reported 701 cases, an increase of about 100 since late last week. Governor J.B. Pritzker, too, issued an emergency declaration, which enables the state Department of Public Health (IDPH) to obtain help in distributing vaccine, both to prevent and treat Monkeypox. It also helps with the coordination of federal aid.
Colleges Prepare for Monkeypox Threat
Given that Monkeypox is following COVID-19 as the newest public health threat, U.S. colleges and universities are making preparations to address the situation.
Other Aspects of Monkeypox
Most people seem to be catching the once rare Monkeypox from sexual contact. The virus has majorly affected the LGBTQ community in that it appears to affect mostly men who have sex with other men. However health officials also note anyone can be infected by the virus.
It is transmitted through close and protracted skin-to-skin contact, plus the sharing of bedding, towels and clothing. The type of Monkeypox virus identified in this outbreak is rarely fatal, and people usually recover within weeks. But its resulting lesions and blisters are painful.
The FDA has responded to the Monkeypox outbreak with the establishment of a dedicated website.
More on New COVID-19 Vaccine
CDC Director Dr. Rochelle Walensky recently announced approval of another COVID-19 vaccine, from biotechnology company Novavax. It is for adults at least 18 years old.
The new Novavax product is a type of COVID-19 vaccine built on different technology, known as a protein subunit. It packages harmless proteins of the COVID-19 virus alongside another ingredient, an adjuvant, that helps the human immune system respond to the virus in the future. Four COVID-19 vaccines now are authorized for emergency use or were approved by the FDA.
Walensky approved a recommendation from the CDC's Advisory Committee on Immunization Practices (ACIP) for use of the Novavax vaccine. This followed an FDA advisory panel's favorable vote in early June. Pfizer-BioNTech's and Moderna's vaccines are "messenger" or mRNA vaccines. Johnson & Johnson/Janssen's vaccine contains part of a modified virus, the vector virus. The latter cannot reproduce itself, so it cannot cause COVID-19.
New Mental Health Contact Number
A new service is available to people in the midst of a mental health crisis. You can call or text a new three-digit number--988 for help.
988 replaces the phone number for the National Suicide Prevention Lifeline: 800-273-8255. This much-longer number will remain active, but calls will be routed to 988. It is hoped the much-shorter 988 will make it considerably easier for people to seek and get help.
Omicron Subvariant BA.5 More Vaccine-Resistant
The current surge in COVID-19 infections is being fueled by BA.5, now the most prevalent coronavirus strain in the U.S. This particular subvariant represents about 80 percent of current infections.
Unvaccinated people are about five times more likely to contract the virus than those who are vaccinated and boosted, while chances of hospitalization are 7.5 times higher, and of death, 14 to 15 times higher. That's according to Dr. Gregory Poland, head of the Mayo Clinic's Vaccine Research Group.
Cook County At High Level for COVID-19
Cook County, Illinois, which includes the City of Chicago and a number of suburbs, has been at a high community level again for COVID-19 for many days. That's according to the CDC, which reported 66 of the 102 counties in Illinois now are rated high.
With a high community level, it's recommended people:
You can mask up at any time. Those with symptoms, a positive test, or exposure to someone with COVID-19 should wear one. If you are immunocompromised, learn more about how to protect yourself.
New Director of the Illinois Department Public Health (IDPH)
Dr. Sameer Vohra, pediatrician and healthcare policy expert, has been named to lead IDPH. He replaces Dr. Ngozi Ezike, who resigned in March. She led Illinois through the first two years of the pandemic.
Get Tested Before Going to Certain Indoor Gatherings
Jha said at a recent press briefing it is important that people planning to attend a large, indoor gathering or visiting a high-risk immunocompromised individual indoors consider getting tested first.
"You don't want to be the person who brings COVID to your grandparents or COVID to a wedding." -- Dr. Ashish Jha
Older Americans in Particular Need to Keep Up-to-Date with COVID-19 Vaccinations
Omicron subvariant BA.5 is highly transmissable as it spreads across most parts of the U.S., with officials seeing high levels of reinfection. At this point in the pandemic, if you are at least 50 years old and have not had a COVID-19 shot this year, you need to get one now, Jha also said.
Historic Increase in Overdose Deaths
There was an historic 30 percent increase in overdose deaths in the U.S. from 2019 to 2020, the CDC reported July 19. In the period of a year, overdose death rates increased 44 percent for Blacks and 39 percent for American Indian and Alaska Native peoples, according to a new CDC Vital Signs report.
Privacy and Mental Health Care Apps
Online mental health services have practically exploded in popularity in recent years as an alternative to in-person therapy. Here's what you should know about protecting your privacy.
FDA Approves Treatment for Alopecia
There's good news for an estimated 300,000-plus Americans a year affected by alopecia areata. The FDA has approved Olumiant (baricitinib) oral tablets to treat adult patients with severe alopecia areata, which often looks like patchy baldness.
Authorization in June of pharmaceutical firm Eli Lilly's Olumiant marks the first FDA approval of a systemic treatment. Meaning, it treats the entire body, not a specific location. Alopecia Areata, often referred to as Alopecia, is an autoimmune disorder in which the body attacks its own hair follicles. This causes hair to fall out, often in clumps.
Little Ones in the U.S. Eligible for COVID-19 Vaccine
The last remaining age group waiting for approval of a COVID-19 vaccine--Infants and children 6 months through 5 years of age--now can receive one. The CDC recently accepted an advisory panel recommendation that all children 6 months through 5, should receive a COVID-19 vaccine.
The FDA's recent authorizations of the two vaccines followed recommendations for approval from the agency's advisory panel, the Vaccines and Related Biological Products Advisory Committee (VRBPAC). There will be two options: a pediatric version of either the Pfizer-BioNTech or Moderna vaccines.
In Other Medical/Health News...
Presidential Response to the Overturning of Roe v. Wade
Biden recently signed an executive order regarding access to abortion. He was under pressure to take action following the historic June 24 announcement by the U.S. Supreme Court that it had overturned Roe v. Wade, the nearly 50-year-old ruling that gave constitutional protection to women to access to an abortion.
As a result of the court's decision, most of which was leaked in early May, abortion will not be available to individuals in many states.
FDA's Vaping Decision
In June, the FDA told a well-known supplier of vaping materials, JUUL Labs Inc., it must pull all of its products currently marketed in the U.S. On July 5, the FDA administratively stayed the marketing denial order, saying there are scientific issues unique to the JUUL application that warrant additional review. This means the FDA's marketing denial order was temporarily suspended.
Beware of Ticks
IDPH is reminding all Illinoisans to take precautions against tick bites to prevent contracting illnesses such as Lyme disease, spotted fever group rickettsiosis, tularemia, ehrlichiosis, and babesiosis.
Back to Covid....
Self-Testing for COVID-19
Remember: Every household in the U.S. can request a maximum of three sets of at-home (or "self tests") rapid-COVID-19 tests for free. Go to COVID.gov/tests to place your order. The Medicare Team within the federal Centers for Medicare & Medicaid Services (U.S. Department of Health and Human Services) wanted to remind you.
Coronavirus Variants
Viruses, by nature, change or mutate. Sometimes these mutations result in a new variant. Some variants emerge and disappear, while others continue. New variants will keep developing. WHO offers a look at the variants of SARS-CoV-2, the virus that causes COVID-19.
In late 2020, the emergence of variants that posed an increased risk to global public health prompted the identification of specific Variants of Interest (VOIs) and Variants of Concern (VOCs).
Vulnerable Populations
As the CDC has pointed out, older American adults are at highest risk of falling very ill because of COVID-19. More than 81 percent of COVID-related deaths occur in those over 65. The number of deaths among people over 65 is 97 times higher than among people 18-29 years old.
A person's risk of severe COVID-19 rises commensurate with an increase in the number of his or her medical conditions. Some people are at increased risk of serious illness or death from COVID-19 because of where they live or work or because they cannot get health care. This includes many from racial and ethnic minority groups as well as the disabled.
About Long COVID-19/Post-COVID Conditions
For some individuals who have tested positive for the virus that causes COVID-19, there really may be no end to the disease. Those with long COVID can be subject to long-term effects from their infection, also known as Post-COVID-19 (PCC). PCC conditions can feature a wide array of ongoing health problems.
Unvaccinated people who acquired COVID-19 may be at greater risk of long COVID in comparison to those who were vaccinated and experienced breakthrough infections.
COVID-19 Cases in Illinois
On Friday, IDPH announced 35,371 new confirmed and probable cases over the previous week. That's an increase of about 3,100 from the week before.
COVID-19 Vaccinations
In Illinois, 22,985,407 vaccines have been administered, IDPH reported Friday. WHO reported July 25 that 12,248,795,623 doses of vaccine have been administered globally.
Can't Find Your Vaccination Card?
If you have lost or misplaced your vaccination card, a program called Vax Verify can help. Go to cookcountypublichealth.org/ufaq/how-can-i-get-a-copy-of-my-vaccination-card.
Doubtful About Getting Vaccinated?
Still not sure about getting vaccinated? Take a look at getvaccineanswers.org. And/or IDPH.
Cook County Vaccination Program Hotline: 833-308-1988
Other Locations In or Near Des Plaines for COVID-19 Vaccine for Ages 5 and Up
By appointment or walk-in:
-- CCH Arlington Heights Health Center (3250 N. Arlington Heights Blvd., Arlington Heights). Monday through Saturday, 8 a.m. to 6 p.m.
Make an Appointment
Jewel-Osco 1500 Lee St., Des Plaines Phone: 847-296-7786
Walgreens 1378 Miner St., Des Plaines 847-296-3958
Pharmacies near Des Plaines
Wal-Mart (930 Mount Prospect Plaza, Mount Prospect) Phone: 847-590-0011
Meijer, Rolling Meadows 847-690-1500
CVS (2648 Dempster St., Park Ridge) 847-298-2802
More on How to Sign Up for Vaccine
Suburban Chicago residents can go to vaccine.cookcountyil.gov or again, phone (833) 308-1988, the county's vaccine enrollment help line.
Local Vaccination Sites
A portal on the state's coronavirus website (coronavirus.illinois.gov) lists vaccination locations. You also can go to the following sites to try to make an appointment:
Mental Health/Medical Help
Call4Calm connects you to a mental health professional. It's free and anonymous. For English, text talk to 552020. For Spanish, text hablar to 552020.
National Alliance on Mental Illiness (NAMI), North Suburban Cook County office: 847-716-2252. May was National Mental Health Awareness Month.
You also can contact the Illinois Mental Health Collaborative. Call: 866-359-7953.
To get help for substance abuse, call: 833-2findhelp. Or, go to: helplineil.org
For those with COVID-19 symptoms who don't require in-patient care, there is daily telehealth monitoring. Northern Illinois: 866-443-2584... Central Illinois and Rockford: 833-673-5669...Southern and west central Illinois (+ Metro East): 217-545-5100.
Daily COVID-19 cases and deaths
Illinois, IDPH, as of July 29, 2022: a total of 3,563,653 cases and 34,357 deaths. As of 11:59 p.m. on July 27, 1,459 individuals (an increase) were reported hospitalized with COVID-19. Of those, 153 were in the intensive care unit (ICU), and 43 were on ventilators.
U.S. (since January 21, 2020), as of July 29, 2022: CDC: 90,895,306 total cases (145,654 new cases). 1,024,611 total deaths (433 new deaths).
Globally as of July 29, 2022: WHO: 572,239,451 confirmed cases and 6,390,401 confirmed deaths.
See the following sites for additional information about COVID-19 and how to deal with this public health crisis:
-- World Health Organization (WHO)
-- Centers for Disease Control and Prevention (CDC)
-- New England Journal of Medicine (NEJM)
-- Illinois Department of Public Health (IDPH)
-- Cook County Department of Public Health
-- Johns Hopkins University of Medicine
The death toll in Illinois due to vaping remains at five, according to IDPH.
Help try to prevent suicides. Options include:
-- National Suicide Prevention Lifeline: 1-800-273-8255 (24/7)
-- What can you do? The National Institute of Mental Health has details.
-- Veterans Crisis Hotline: 1-800-273-8255
Find out about the opioid crisis.
Considering a career in health? Take a look at Oakton Community College.
Oakton also has Continuing Education for Health Professionals (CEHP).,