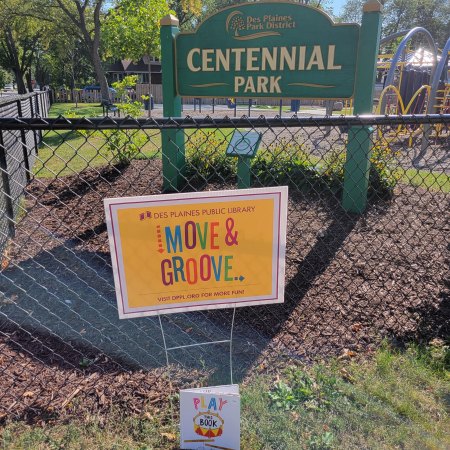 This week join us at Centennial Park in Des Plaines.
We've brought our (not so) musical talent and Play This Book by Jessica Young and Daniel Wiseman .
You can try out our chalk course and then play the musical instruments that are here in the park!
The DPPL band needs a hand!
Can you join our marching band?
Start with a
LA, LA, LA
in your best singing voice as you lay a few notes on the piano,
TINK - TINK
Next, let's shake like a maraca
CHICK-CHICK-CHICK
Now get those fingers ready to
STRUM YOUR AIR GUITAR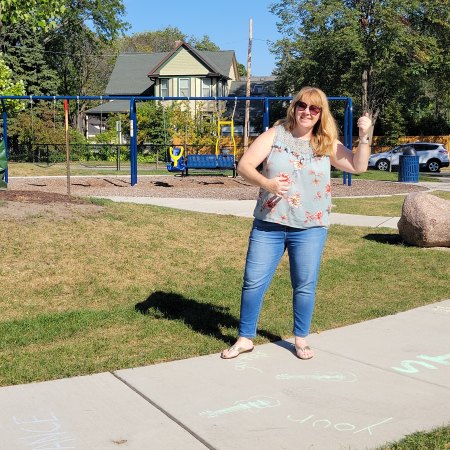 STRUM-
STRUM-
STRUM-
Feel the beat in your feet and dance, dance, dance
BOOM, BOOM, BOOM!
RAT-A-TAT, RAT-A-TAT
Beat the drum
Put your hands out in front of you and
Crash! Smash them together like cymbals
Slide from side to side
BWAH-
BWAH-
BWAH
And march, march, march to the end
Where you can take a bow and
CLAP, CLAP, CLAP
for yourself!
And check out some more musical books and CDs to keep the music playing.