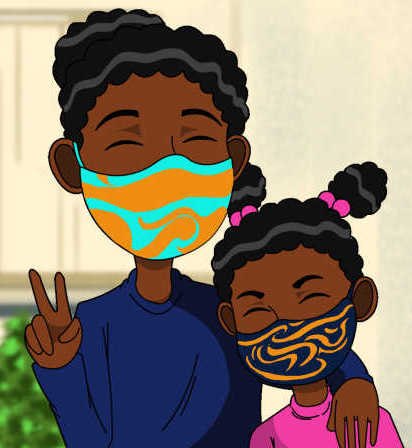 We know. We know.
Masks. Are. Everywhere.
They can be tiresome, frustrating, and sweaty but STILL necessary for our safety.
They've even become a fashion statement.
Who'd have thunk?
But we meant a different kind of mask.
Anyone know what holiday is coming up?
Nope, not Halloween but it does start on the same day.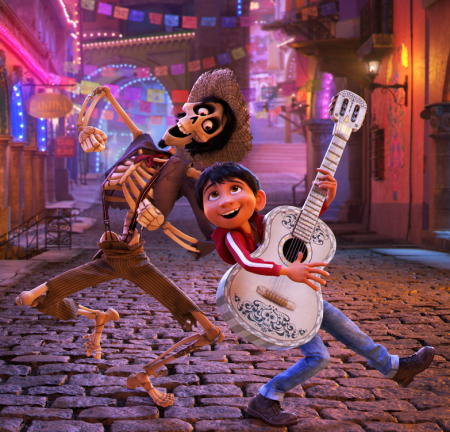 And it involves Halloweenesque decorations.
Any other guesses?
DÍA DE LOS MUERTOS!
Día de los Muertos aka Day of the Dead is a holiday celebrated in Latino communities.
While Halloween is about death, Día de los Muertos is about celebrating LIFE!
It's a day to remember the ones they lost and celebrate their lives.
Families come together and create altars honoring their loved ones.
The altars usually hold offerings of food and drink, photos, special objects left behind, candles, flowers, and other decorations.
The idea is to encourage their spirits to come celebrate with them.
Día de los Muertos runs across multiple days, starting on Halloween and ending on November 2nd.
So let's get a head start in joining the fun.
Today, we're going to make a creepy cool calavera mask!
Dig around for these supplies: paper plates, popsicle sticks, markers, tape and scissors.
Feel free to also grab some decorating material like sequins, glitter, etc.
This is your chance to get really creative.
Step 1
Draw A Skull
Take a paper plate and fold it in half.
Use a marker to draw an outline of a skull.
Continue the outline to the edge of the plate, so the skull's "jaw" lands on the ridged part.
Step 2
Cut Out Skull Shape
Keep plate folded in half and cut along the outline.
Remove any extra parts and unfold the shape.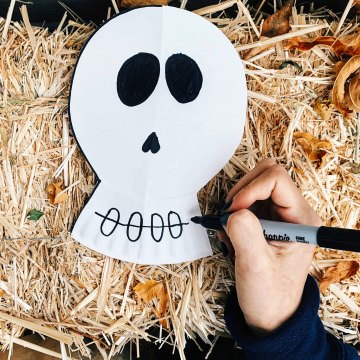 Step 3
Marker In A Face
Draw on some big eyes and fill them in.
Add in a nose and some teeth.
The smile can be cheerful or creepy, you decide.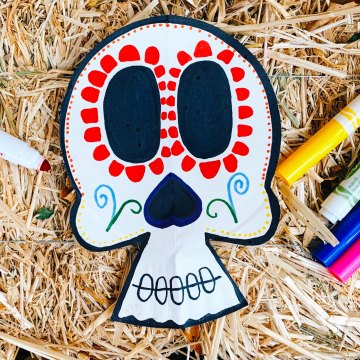 Step 4
Decorate!
Add some color to your mask.
Make the eyes and nose even bigger for a hollower look!
Trim down some parts for a true skull effect with things like a smaller jaw and wider cheekbones.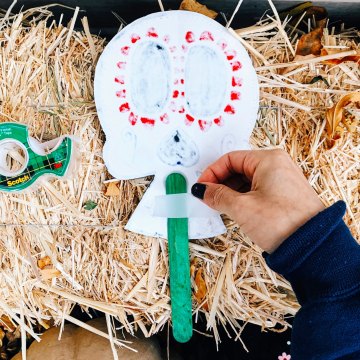 Step 5
Add A Holder
Flip over skull to the blank side.
Tape on a popsicle stick.
Make sure tape is secure before lifting.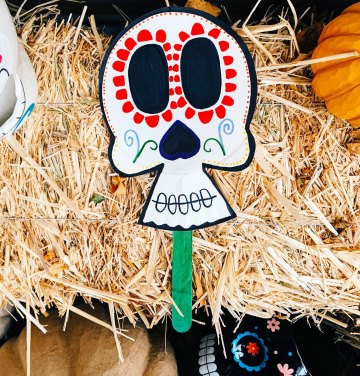 BOOYAH!
And your calavera mask is ready.
What do you think?
Pretty, huh?
Holidays mean different things for different people.
And for most, it's about spending time with family.
They may not be the same this year, but remember, you're not alone.
We're all in this together. 💪
Check out these other Day of the Dead crafts and activities to get into the festive spirit.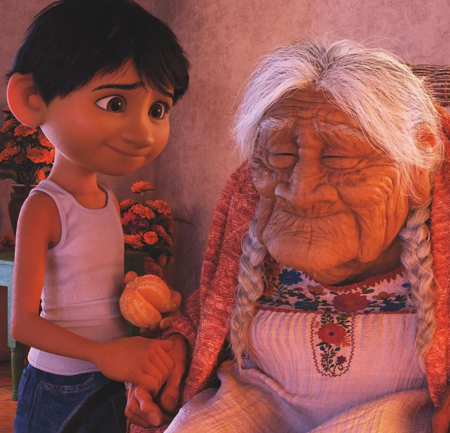 Don't forget to snap a couple of photos, tag them #DPCrafternoons and share with us on Facebook and Instagram.
We leave you with some lyrics from Coco's "Remember Me" that beautifully sums up the sentiment behind Día de los Muertos.
♫ Know that I'm with you
the only way that I can be,
Until you're in my arms again,
Remember me ♫