Sunday, May 1st is International Workers' Day.
In the United States, we celebrate Labor Day in September. In other countries around the world, May 1st is recognized as a day of celebration and advocacy for workers' rights.
On May 1st, 1886, hundreds of thousands of workers across the globe held a general strike for an eight-hour workday.
Days later, a bloody conflict at a rally in Chicago's Haymarket Square shook the labor movement and the country.
To commemorate these events, May 1st was declared International Workers' Day in 1889.
The U.S. finally adopted an eight-hour workday in 1938 with the Fair Labor Standards Act, part of Franklin D. Roosevelt's New Deal.
The act also instated the forty-hour workweek, overtime pay, a minimum wage, and protections for working minors.
Not all workers are covered: farm workers, seasonal workers, and others are still fighting for fair wages and safe working conditions.
Check out the books below to learn more about labor history and hear workers' stories.
You can also do your own work, work on your career, and work your brain at DPPL.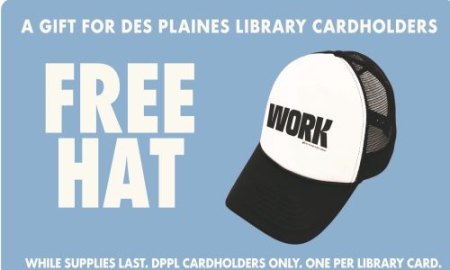 Use our study rooms, take computer classes, get help with test preparation, and check out STEM discovery kits.
While you're here, DPPL cardholders can pick up a free "WORK" hat.
Visit dppl.org/work to learn more.
No card? No worries! Sign up for a library card while you're here.