Today at Move and Groove we took the time at Bluett Park to notice the wonder of nature around us and the magic that we often miss underfoot.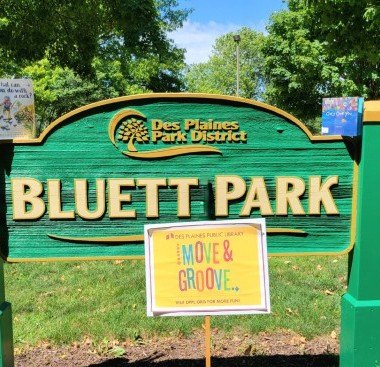 Starting with the book What can you do with a rock? by Pat Zietlow Miller the children heard all about rocks.
Regardless of their simplicity, the ways they can be used are endless. We also read the book Only One You by Linda Kranz which really emphasized how unique nature is and just like nature children too are beautiful and unique.
Forming a strong and positive sense of self is really important for little children because this evolves into a sense of others, leading to empathy, one of the highest forms of emotional intelligence.
In between reading we danced to some songs by Jim Gill and finished our time together on the chalk course by pretending we were rocks by
SKIPPING through a pond.
SPLASH
SPLASH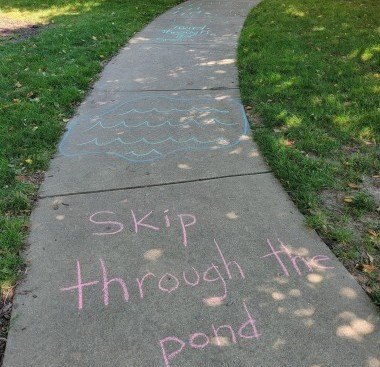 TWIRLING through a grassy field as if we were being kicked
KLUNK
KLUNK
RUNNING between the metal grates as if we were being dropped.
KERPLUNK
And HOPPING through the hopscotch using a real rock to jump over
HOP
HOP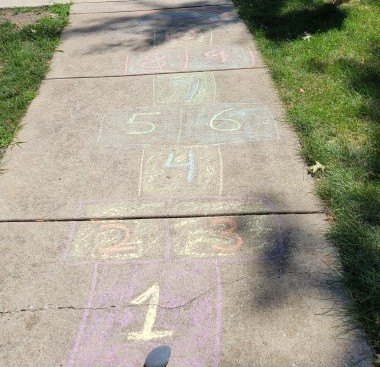 Much like the equipment at the park, the chalk course encourages gross motor skills your child is working hard to develop. As adults, we forget the amount of coordination and strengths it takes to skip, twirl and hop, and it's important to encourage our kiddos to move their bodies in different ways.
Families left with a bag containing a rock, a sharpie, a paintbrush, and paint to design their own rock and write words of affirmation.
Even if you didn't get to join us, stop by Bluett Park to check out the chalk course and use material you can find around your house by grabbing a
rock,
paint, crayons, markers
or a pen
and help your child create a message of love, such as:
BE KIND
YOU MATTER
BE YOU
YOU ARE LOVED
Interested in learning more about rocks? Check out the books below at the library.
THANK YOU TO THE DES PLAINES PARK DISTRICT FOR ALLOWING US TO MOVE AND GROOVE AROUND YOUR PARKS THIS SUMMER.
Keep an eye out for the virtual Move and Groove blog next Thursday, July 28