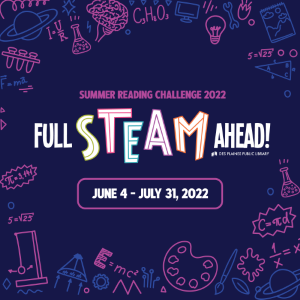 A rainbow of colors explodes in nature when the warm weather hits.
More importantly, the Des Plaines Library goes
with our summer reading program.
And Move and Groove returns to the parks around Des Plaines.
Today we met at
and read some colorful tales
starting with the book
We then took a break to get our
WIGGLES OUT
and danced with bean bags to the Color Song by Jim Gill on the CD
Ms. Becky got the crowd involved when she read the book Presiona Aqui by Herve Tullet
If you missed our stories and songs, we left behind a
BRIGHT CHALK COURSE
to practice identifying colors and following directions, important skills in your child's cognitive development.
A game to play at home when the weather isn't cooperating is
RED LIGHT, GREEN LIGHT.
It's a great way for your child to practice colors while regulating their body.
Below is a list of resources you can find at the library that makes practicing these skills fun.
Don't forget to stop by the library to pick up your
Thank you to the Des Plaines Park District.