We talk a lot at the library about the five things grownups should be doing with their littles every day:
Talk, sing, read, write, and play.
These five simple activities prime kids to be ready to read.
Our newest collection, our Preschool Kits, embraces play!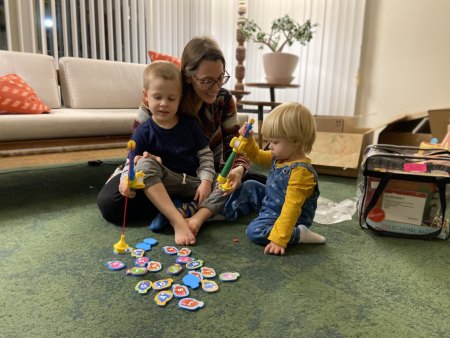 You might be thinking, why is play important?
Besides working those fine and gross motor skills, play is so valuable because kids have to put their thoughts into words to talk about what they're doing.
It's another way to build language skills.
Each of our 11 kits comes in a clear plastic backpack, and includes a book and a toy (or two!).
Enjoy sharing the book with the kid in your life, and encourage them to play and explore with the toy.
But how do actual kids feel about the kits?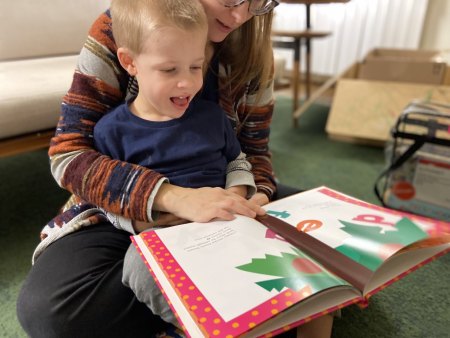 I brought home the Alphabet Preschool Kit to test out with my preschooler, and wow!
We all had so much fun.
He loved fishing for the letters, and trying to find all the letters in his name.
Snuggling up to read Chicka Chicka was also wonderful.
We enjoy puzzles so it was fun working on the alphabet puzzle.
My youngest isn't a preschooler, but she had a blast working on the puzzle as well.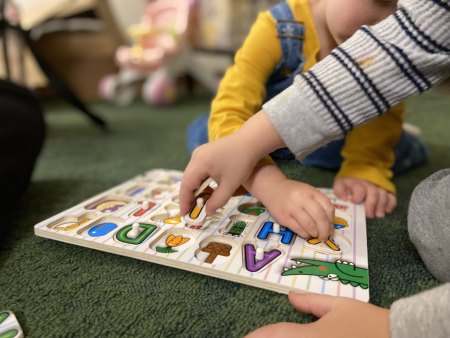 It made for a perfect family night--and they wanted to play with it again and again!
I had a hard time getting it packed up to return to the library!
We have 11 different kits that focus on different topics--including dinosaurs, tying shoes, counting, colors, and motor skills.
Try them out with your family!