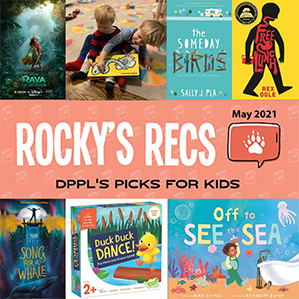 Happy Reading From Your Youth Services Team!
The Youth Services Team loves sharing books, audiobooks, and movies that we've enjoyed and we think kids and their parents will enjoy too. Here's what we've been loving this in May!
Would you like to get our recommendations sent right to your inbox?